WE ARE YOUR HEATING & COOLING CONTRACTOR READY TO ASSIST YOU IN BUILDING A BETTER HOME
Northern Colorado Heating, Air Conditioning, & Plumbing
Whether you need professional HVAC services for your home or commercial business, rest assured that Good Guys Home Services has the knowledge and experience to do the job right the first time.
Stay warm throughout winter and spring by having your furnace inspected and repaired by the team that has 15 years of experience. Schedule your gas or electric furnace service with us now.
AIR CONDITIONING SERVICES
Escape from the hot summer air when you step into your home. Would you like to save money on your A/C service? Take $50 OFF your service when you call our certified air conditioning technicians today!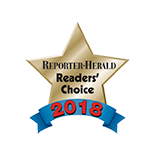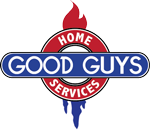 ABOUT US
Residents of Loveland and Fort Collins CO, prepare for winter by having your furnace inspected and repaired, or let our team with 15 years of experience inspect and determine what services your furnace or boiler needs. As a family owned business, we know how important it is for you to feel comfortable in your home. In fact, we believe that a home should offer a high level of comfort, which is why we offer 24-hour emergency services. Make sure you stay warm this winter by calling us today!
Receive answers to all your heating concerns and questions when you choose our reliable team. Let our certified technicians answer all your questions regarding your furnace and HVAC heating needs.
Call us today: (970) 818-8008